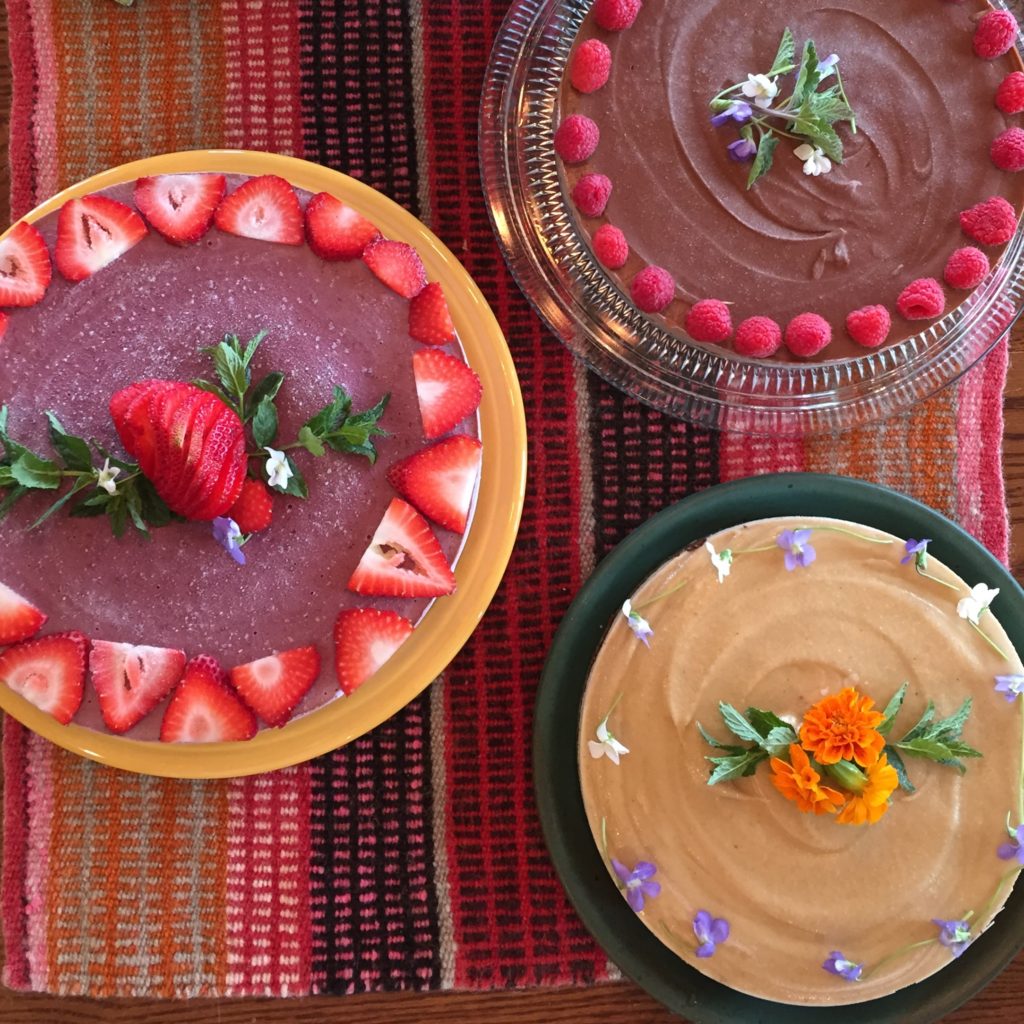 You're new to being plant-based?  Thinking of eating plant-based at home, but planning to go along and eat the standard American diet (SAD) fare when out-and-about at potlucks or restaurants?
STOP! CUT!

Can I interest you in bringing your plant-based favorite(s) to the meetup?  Or in ordering a plant-based option at the eatery, maybe even being "that person" and requesting an option that's not on the menu?  "I see that you have all sorts of vegetables available as side dishes.  I'll take a big roast sweet potato and pound of steamed vegetables and rice, thank you!" 
STOP! CUT!
It's COVID-19 pandemic time, right? As in, November 2020, and we're not even supposed to be going to restaurants or meeting up (except outside, physically distanced). All of which makes this a perfect and very safe time for discussing the topic of eating with others.

ROLLING …
When you bring your plant-based food – your bean burgers, your chickpea salad, zucchini lasagna, deviled potatoes, your egg-free, chocolate-cherry dessert – to the meetup; when you order a plate of multiple side dishes at the supper club, you are paving the way. Some might even say tossing a lifeline.
That's right, it's not all about you. You are paving the way for someone else, someone …
Who has never heard of a plant-based diet,
Who has not met anyone who eats this way,
Who watches, over time, how your health shifts with what you eat,
Who feels reluctant about ordering a different kind of restaurant meal,
Who runs the restaurant and wants to provide what diners want if only they'd ask,
To see that it's okay to look after yourself while in the company of others,
Who has only heard "I could never do that,"
Who will see you eating a plate piled high with nutrient-dense, filling, calorie-dilute food, maybe even eating seconds, and maintaining good health,
Who'd like to trim and maintain a healthy weight, but is struggling to do that (because it is so, so, difficult on the standard American diet and in the standard American culture),
Who gets a chronic disease diagnosis and will likely be told, "there's nothing to be done but take prescription medications for life to manage it," for whom you will be living reference that there are, indeed, other ways of resolving health issues.
Simply put, the flash of exposure you create in being public with your plant-basery creates an intro or echo, helping a potentially life-bettering solution get to someone eager for it. When folks ask why, a simple "for my health", or "I'm seeing people reverse their disease through diet," is all that's needed. Get more specific with it if you like – maybe you are indeed plant-basing to reverse your diabetes – keeping in mind that shorter replies inform without hijacking conversation.
Each time you bring your food or order differently at a restaurant, you poke a small but important hole in the loft of prevailing notions, such as that what we eat doesn't impact our health (it does!) or that aging means "slow and steady decline" (it doesn't have to) and that chronic diseases and conditions are lifelong, irreversible, and beyond our control (just not true).
When you take your healthy food choices out in public, you're disrupting the status quo, which often spurs people to reconsider why they do what they do. Reconsidering choices is always a good practice. Know better, do better, right? Or, know better and carry on more fully aware of the risks.
Sure. "Doing differently" requires some courage. Disrupting norms – bringing your plant-based potatoes and gravy to the holiday table when there are already big pans of animal-based versions planned – can be received as curious or slightly irritating. You can be kind and cheerful about it, even while holding firm to your plans to eat plant-based alongside omnivorous eaters with a simple acknowledgement, such as "Thanks for making room for me," or "Thanks for hosting this meetup, I love getting a chance to spend time with everyone."

It also helps to remember a time when you personally were put out or annoyed by someone doing differently. For example, I was pretty rigid about food norms before going plant-based. So go easy on those pushing back. They'll come around to accepting your choices, or not. Someday, those folks may be faced with an unwelcome health situation; they may remember encountering the plant-based diet and consider it as an option for themselves.
Erin and I initially felt like lone-ranging plant-basers. For seven years we've been consistently bringing plant-based dishes to share at holiday potlucks, packing plant-based food for group camping trips and cycling treks across the state, urging event organizers to bring on more plant-based food options and vendors. But we're not "lone" anymore. Increasingly people in our sphere have taken up eating plant-based more often, if not entirely, or, have just gotten accustomed to us bringing food.

When you disrupt the norms in your circles, my hunch is that you won't be alone for long either.

Next chance you get to take your plant-based eating public? Go on, go for it.
# # #