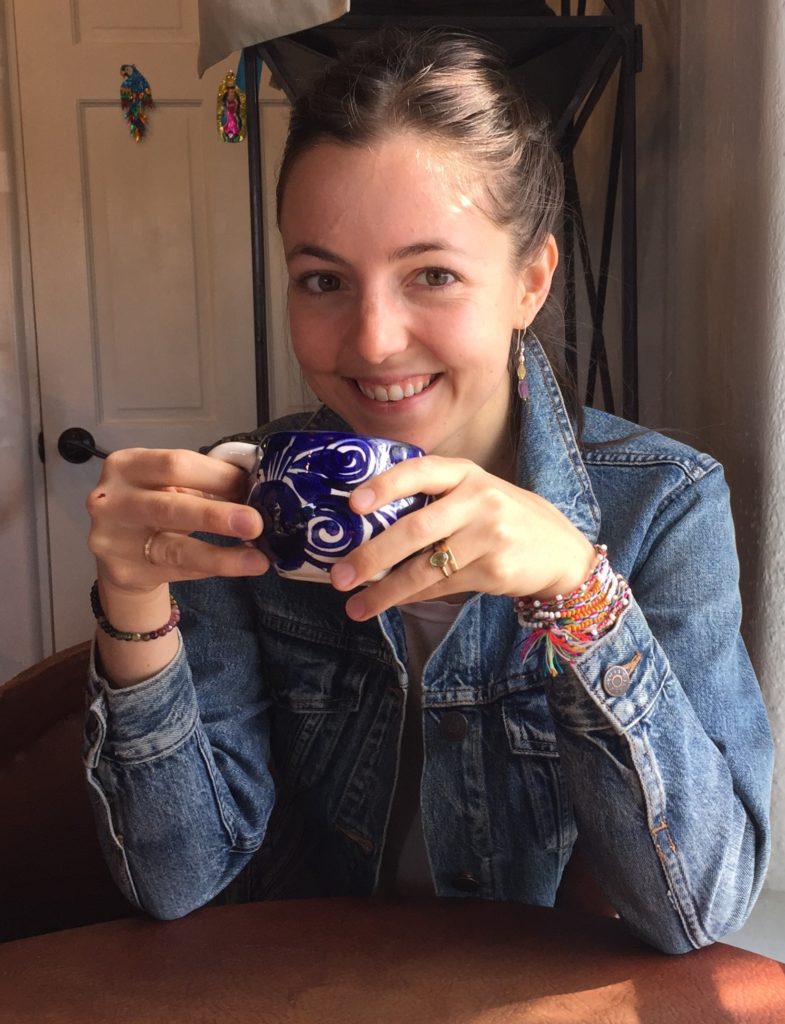 When Margeaux Adams Spain was just 15 years old, she found a hard lump in her breast tissue. Surgery was required to remove the big, grapefruit segment-sized piece. Then came another lump, and another, a continual crop gaining in size. In all, by the time Margeaux was 21 she'd had five tumors removed, three by surgery and two via biopsy procedure.

At the time, none of her physicians could explain, to her nor her parents, why the lumps were occurring, nor how to prevent them. All that her medical professionals could tell her was that more lumps were coming, and that they were worrisome, faster-growing than normal fibroadenoma lumps, and, given Margeaux's strong family history with breast cancer, the lumps should be removed.

"I was scared," says Margeaux. "I didn't know what the heck was going on or why. It was unsettling.

"I came back from a spring vacation trip feeling cruddy. The lumps were on my mind, and, I was tired of battling weight gain too. My mom had just watched Forks Over Knives and was intrigued. So I watched, too. I was impressed with the science presented by physicians – largely about heart disease, cancer, and diabetes – and the successes. I decided to give it a try. I wasn't sure it would help with the lumps but figured, why not?"

"From that point forward, I went whole-food, plant-based (WFPB) and ditched any food that had a mother. I gave up late-night cheesy scrambled eggs, chocolate malts, and my personal favorite, aged Gouda."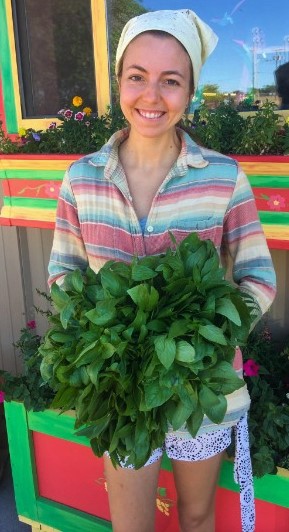 Margeaux's Results: "I started losing weight immediately, eventually dropping 30 pounds. Frequent pimple breakouts quit coming, and my skin cleared. Seasonal allergies had always been a problem for me, and they've faded. And, my menstrual cramp pain ratcheted down from 10/10 to 6/10. "About six months into eating WFPB I realized I couldn't detect any tumors, whereas I'd always been able to feel them. My doctor couldn't find any tumors by x-ray either.
"Six years later, I am lump free, and my weight is incredibly stable. I love that part. Eating WFPB my body is much better at being satisfied when I'm full. I weigh less now than I did my freshman year of high school and I don't have to think about it. All of that, it's such a relief.
"Now that I'm acquainted with more people who are eating WFPB and familiar with physicians and researchers studying diet-health relationships, I know that my results are actually typical.
What's mind-boggling to me is all the money that was spent on surgeries and biopsies. None of those things stopped the tumors from growing, and none of my medical doctors suggested diet change. Yet diet change is what resolved the tumors. And pretty quickly. – Margeaux Spain
Transitioning: Margeaux grew up eating meals prepared from magazine recipes and Julia Child cookbooks – lots of meat, oil, eggs, dairy – and snacking on string cheese, or cheese, crackers, and chips. "We always had salad or a veggie, but it was a side, and generally only at dinner. As a kid, Margeaux watched her dad in the kitchen, eventually edging her way in to make complex recipes with pastry and spun sugar on her own. Later, friends and employers hired her to prepare meals and dinner party fare. She was pretty grounded in meat-and-dairy based cuisine.
"I got my first recipes from Forks Over Knives cookbooks and online. I really enjoyed the initial experimenting with plant-based foods. It wasn't annoying, it was fun!"

These days Margeaux generally spoons up oatmeal and fruit for breakfast. For other meals? "We eat lots of things in bowls. Potatoes, rice, beans, roast vegetables. Super simple. Occasionally we'll make burritos, lasagna, enchiladas. All plant-based!"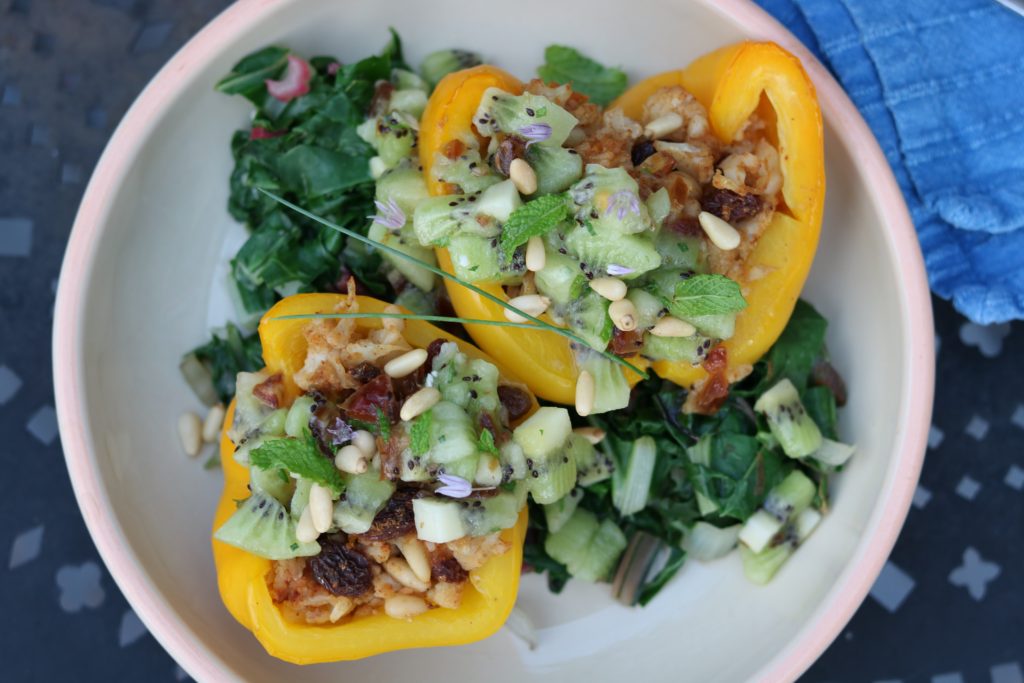 Favorite Plant-Based Dish: "Honestly? Give me a roasted Japanese sweet potato alongside a mound of sautéed kale, so filling and delicious. I've come to crave it."

Family and Friends: "It's helpful in that my mom and stepdad eat plant-based, and my dad and his family have been supportive." Margeaux's husband Joshua Spain was a vegetarian when they met, but quickly shifted to plant-based eating and he too shed some 30 pounds. "We have lots of friends who are plant-based, lots who are not. I love seeing more people take this up and finding the benefits.
"Being plant-based feels good; it's rewarding. I loved food before, but eating the standard American diet (SAD) created so many distracting issues which were a total downer. I still love food, in fact it's more fun. I can eat tasty food until I'm satisfied. My food has me in good health. It's a joy, relief, and total win."

Encouraging Words: "Give it a try and the plant-based lifestyle just keeps getting easier. Your taste buds and body shift to start craving healthy food. Traveling out and about, finding plant-based food is becoming easier. At restaurants there is almost always a plant-based option or something that can be combined this way and that to make a meal. You find energy you didn't know was missing.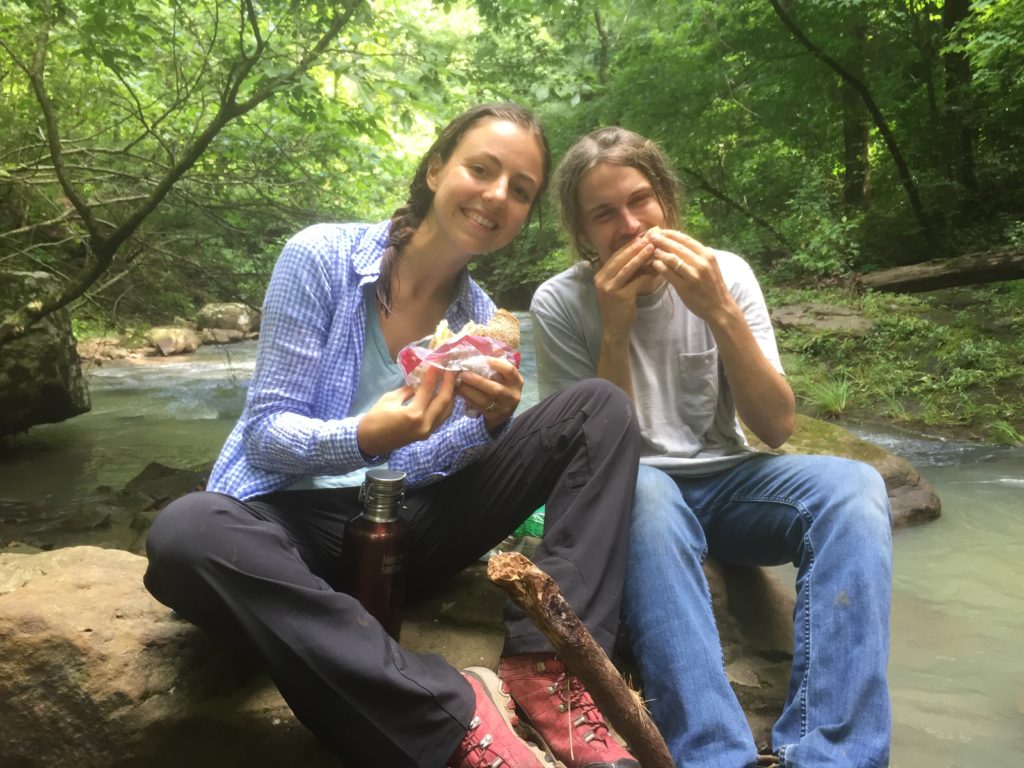 "And lastly, that eating this way is great for your health, and for the environment, and for animals. It just rocks."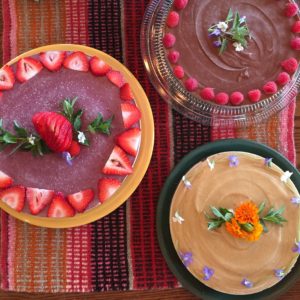 Together, Margeaux and Joshua run Plant-Fueled Passion, their home base for seriously delicious WFPB food (that even omnis love), health, and artistry. Margeaux is a certified Integrative Nutrition Health Coach.
# # #
Margeaux's story here is part of a just-getting-started roundup of Iowa's Own Plant-Based Health Success Stories.
Feel free to share the posts and post and stir the conversation! And if you have an Iowa or Iowa-rooted plant-based success story or know of one, email me at onfindinggoodfoodandhealth@gmail.com or on Facebook.